Experienced QA-Specialist (m/w/d)
Apply
Department: Quality & ESH
Hours: Full-time
Location: Aarau, Switzerland

Im Zuge unserer Wachstumsstrategie und zur Verstärkung unseres Teams bieten wir Ihnen an unserem Standort in Aarau eine neue Herausforderung als erfahrene QA Fachperson (m/w/d) an.
Ihre Aufgaben:

In dieser Position unterstützen Sie unsere GMP Herstellungs- und Entwicklungsprojekte in allen Qualitätsfragen und sind damit wichtiger Bestandteil der Projektteams.
Sowohl in den Projektgruppen als auch gegenüber dem Kunden vertreten Sie die QA.
Sie unterstützen die Quality Unit bei der Pflege, Umsetzung, ständigen Verbesserung und Weiterentwicklung des nach cGMP-Aspekten ausgelegten Qualitätssicherungs-Systems
Sie übernehmen die Kontrolle und Freigabe der Herstelldokumentation und die finale Chargenfreigabe unserer GMP-Produkte
Sie bearbeiten und genehmigen Änderungsanträge und Abweichungen. Die daraus resultierende Pendenzenverfolgung gehört zu Ihren Aufgaben
Weiter bearbeiten Sie alle qualitätsrelevanten Dokumente im Rahmen der Kunden-Projekte und unterstützen bei Qualifizierungs- und Validierungstätigkeiten
Ausserdem sind Sie verantwortlich für GMP-Schulungen von Mitarbeitern und für die Sicherstellung der GMP-Compliance am Standort
Sie übernehmen die Erstellung und  Bearbeitung sowie den Review und die Weiterentwicklung von Arbeitsanweisungen und anderen GMP-relevanten Dokumenten
Zu Ihrem Aufgabengebiet gehört gegebenenfalls die Betreuung von Prozessvalidierungen inklusive Qualitätsrisikonalyse
Ihr Tätigkeitsgebiet wird abgerundet mit der Mitarbeit bei Planung und Vorbereitung von internen und externen Audits

 

Ihr Profil:

Sie haben ein erfolgreich abgeschlossenes naturwissenschafftliches Studium der Chemie, Pharmazie, Lebensmittelchemie oder vergleichbarer naturwissenschaftlicher Studienabschluss
Sie haben mehrjährige Projekt-QA-Erfahrung
Sie verfügen über mehrjährige Berufserfahrung in der Qualitätssicherung für die Herstellung von pharmazeutischen Wirkstoffen
Sie sind ein Teamplayer und haben sehr gute Kommunikations- und Koordinationsfähigkeiten
Sie haben die ausgeprägte Fähigkeit komplexe Prozesse zu erfassen und abteilungsübergreifend zu gestalten
Sie haben gute EDV-Kenntnisse
Ihre Muttersprache ist Deutsch und Sie haben sehr gute Englischkenntnisse in Wort und Schrift

 

Ihre Vorteile:

Ein dynamisches und abwechslungsreiches Arbeitsumfeld mit hochwertiger Infrastruktur
Interessante Möglichkeiten zur Erweiterung Ihrer fachlichen Kenntnisse
Flexibles Arbeitszeitmodell bei einer 40-Stunden Woche
Mindestens 5 Wochen Ferien
Reiseversicherung für Privatreisen
Privatversichert bei Unfall
13. Monatslohn wird ohne Sozialabzüge ausbezahlt, zusätzlich gibt es eine Erfolgsbeteiligung bei erfolgreichem Geschäftsjahr

Keine weiteren Fragen? Dann freuen wir uns auf Ihre Bewerbung. 

Hinweis für Personalvermittlungen: Für diese Position nehmen wir keine unaufgeforderten Bewerbungen von Personalvermittlungen entgegen. Ungefragt Bewerbungen von Personalvermittlungen werden von uns gelöscht und nicht weiterverarbeitet. Wir danken für Ihr Verständnis.

Note for recruitment agencies: We do not accept unsolicited applications from recruitment agencies for this position. Unsolicited applications from recruitment agencies will be deleted and will not be processed further. Thank you for your understanding.

 
CARBOGEN AMCIS ist ein führendes Dienstleistungsunternehmen im Bereich der Produkt- und Verfahrensentwicklung bis hin zur kommerziellen Produktion von Wirkstoffen für die pharmazeutische und bio-pharmazeutische Industrie mit Schweizer Standorten in Bubendorf, Aarau, Hunzenschwil und Vionnaz sowie den Standorten Riom (FR), Manchester (UK), Shanghai (CN) und Veenendaal (NL). Unser unternehmerischer Erfolg basiert auf der hohen fachlichen und persönlichen Kompetenz unserer Mitarbeiterinnen und Mitarbeiter. Erfahren Sie mehr über Karrieremöglichkeiten bei CARBOGEN AMCIS unter: www.carbogen-amcis.com/careers
Hide
Vidéo de présentation
Recruiter
Maria Bischoff
+41 58 909 00 16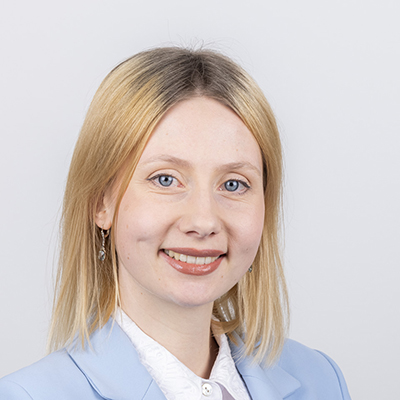 Keine weiteren Fragen? Prima, dann freuen wir uns schon auf Ihre Bewerbung! Falls es doch noch offene Fragen zum Bewerbungsprozess gibt, freut sich Maria Bischoff, Recruiting Specialist auf diese Fragen.
Ich schätze das positive Arbeitsklima bei CARBOGEN AMCIS sehr und würde mich freuen, Ihnen weitere Einblicke in die Arbeitskultur bei CARBOGEN AMCIS zu geben und alle Ihre Fragen zu diesem Stellenangebot zu beantworten.
Présentation de CARBOGEN AMCIS France